I suppose I will be asked on what grounds I made my selections. Well, I admit up-front I was subjective! And course I was influenced by my father's tales of the mighty men of yore – particularly those who featured in the year before 1961.
In selecting these teams, I do appreciate that one deals with players from different eras. The game has changed in many respects.  Rugby turned professional in 1995. This monumental event changed the entire complexion of the game. Application became the norm. Speed, skills, strength, but especially science became the cornerstones on which the modern game was built. One notable factor absent before the 1990's is that of video analyses. The advent of this innovation meant that opposing teams could now be analysed for strengths and weaknesses.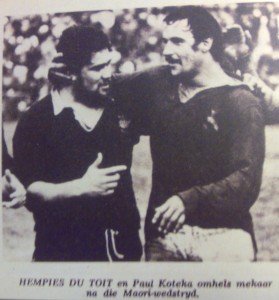 Today, inevitably, the players have no other profession except rugby. In days gone by, they were often farmers, which accounted for their physical prowess. Springbok prop Hempies du Toit holds that it was the hard work on his wine farm outside Stellenbosch that gave him his great strength. But you also had doctors, engineers, teachers and lawyers.  It is an exception to find a modern player who is also a professional in another field, but you do get them. All Black centre Conrad Smith is a lawyer.  Interestingly enough, Bryan Williams, a winger in the All Blacks Dream Team, is another lawyer.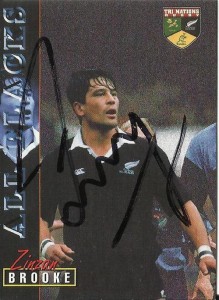 Comparing the forwards on the 1906/07 tour it is not uncommon to see some of the players weighing in at 80 kilograms. Those heroes of yesteryear would be dwarfed by the giants of the modern game, who regularly weigh 100 kilograms or more and often stand 1,9 metres high.  Not a single forward on the 1906/7 tour weighed more than 90 kilograms. Current All Black scrumhalf Aaron Smith, at 1.71 metres and 85 kilograms, would be bigger than some of the old guard!  The players became bigger, faster and often stronger.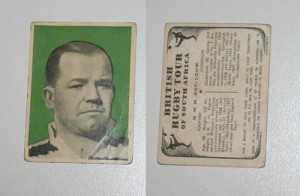 Before World War 2, South Africa, an outdoor paradise, produced quality players from the platteland, strapping Boer boys who were naturally strong. The demographics changed as the country became more industrialised  and urbanised. These days, the players spend almost the entire off-season in the gym.  This practice was unheard of until the 1980's.
When Danie Craven arrived at Stellenboch, he was surprised that players went jogging  to attain higher fitness levels. He was an example of someone who was naturally fit. Then, players like Phil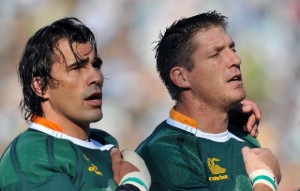 Mostert, Boy Louw, Chris Kock, Andy Macdonald and Frik du Preez had superb  natural strength.  Phil Mostert, for one, weighed 93.5 kilograms in his prime and was 1,8 metres tall, clearly not as big as a Bakkies Botha, a giant in more than one sense. Yet Mostert commands a place in my Bok Dream Team, not only for his great natural strength but also for his ball-sense.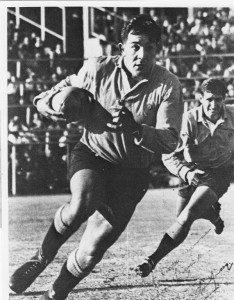 In the same vein, Kobus Wiese, a behemoth who added the ballast in the Springbok pack in his days, is not as athletic as a Mark  Andrews, a Benoit Dauga or an Ian Jones and therefore is out of contention for the Dream teams, where you have at lock an athlete in Victor Matfield, who will assure you of lineout possession all day long, in tandem with a grinder, Louis Moolman.  What you want in the modern forward is athleticism combined with skills and vision. In someone such as Frik du Preez, those requirements are combined. Hannes Marais, who was moved from flank to prop at Stellenbosch, would have done well under the modern laws, and his justified his selection for he Barbarians.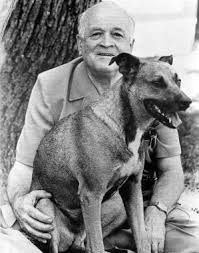 Another attribute that one either had or you did not have, was speed. Doc Craven used to say that you couldn't coach speed. A player such as Hennie Muller had raw speed and was faster that most forwards, even by today's standards, hence he is a natural selection in the Bok Dream Team. I foresee that he would have wreaked havoc if unleashed under today's laws. Some of the greatest players in the world were not physically big, but they could run like the wind.  Size for a back is not a pre-requisite for success at the highest level, even in the modern era. Take Mannetjies Roux, Syd Nomis, Eben Olivier, Grant Batty, Shane Williams, Bob Loubser and Christian Cullen.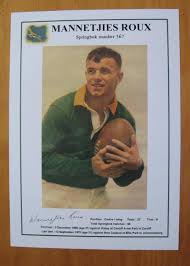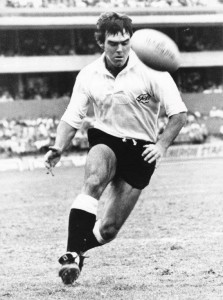 Thus I have no hesitation in pairing someone like Japie Krige with Danie Gerber, as he was a true son of the soil, who came from the wheat country of Caledon, and he represented that town when he was only 13!
Although small in stature, no less a personage than  Fairy Heatlie described Krige as a "pocket Hercules". Christian Cullen was about my size – 1.75 metres – but known to bench-press more than anybody else in the All Black team, including the forwards.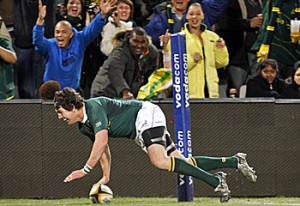 Under today's rules, running rugby is what it is al about. Remember there was a time when you could kick the ball into touch outside your 22 metre line. Not anymore. For those reasons, a player like Lionel Wilson, courageous and exceptionally safe under the high ball, does not feature in my Dream Teams.