It is often said that rugby is a hooligans game played by gentlemen, but millions of women adore rugby and of course the players.
Here are some of the sexiest hulks that ever graced a rugby field: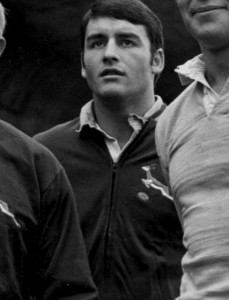 MOST HANDSOME SPRINGBOK:
H O de Villiers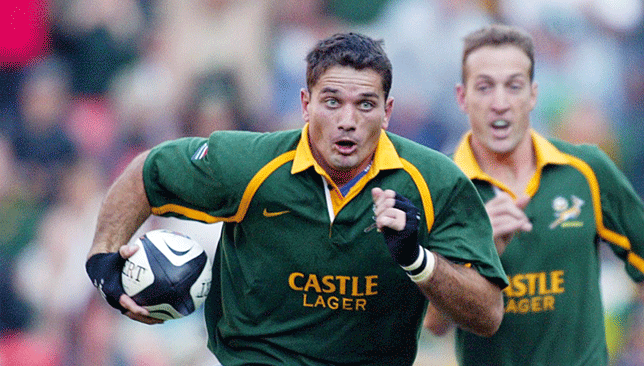 SEXIEST EYES:
Joost van der Westhuizen, if Janie Allan has any say in the matter.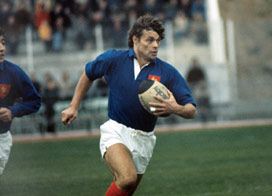 RUGBY'S BIGGEST GLAMOUR BOY:
Jo Maso of France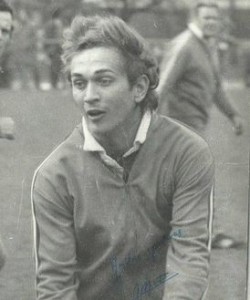 MOST KISSABLE RUGBY PLAYER BY UNANIMOUS VOTE
Alain Marot of France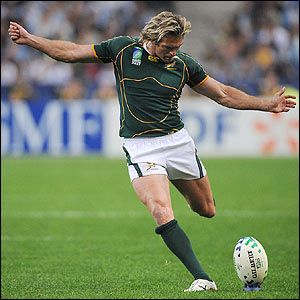 SEXIEST LEGS:
Percy Montgomery of South Africa (he is also a natural blonde)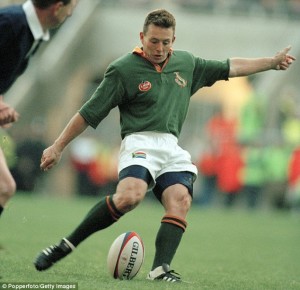 NICEST ANKLES:
Joel Stransky of the Boks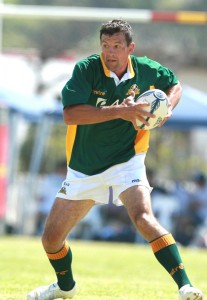 A toss-up between André   Vos of South Africa…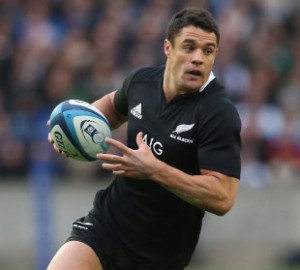 and Dan Carter of New Zealand…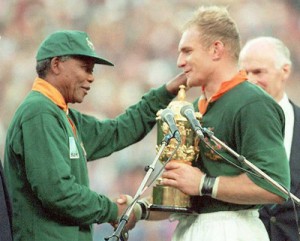 MOST CHARISMATIC PLAYER:
Francois Pienaar. No introduction needed.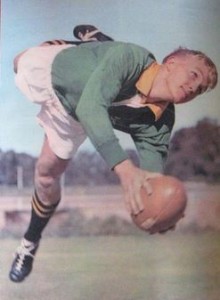 MOST INSPIRING:
Dawie de Villiers, Springbok captain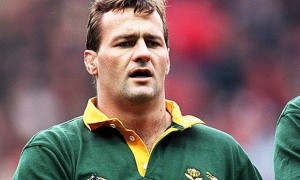 MOST MASCULINE PLAYER:
Ruben Kruger of South Africa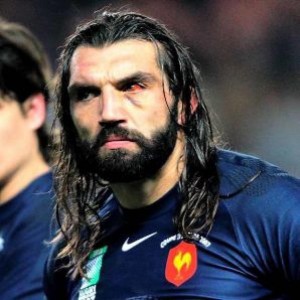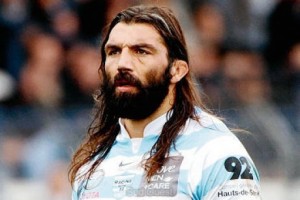 VOTED  PLAYER WITH BIGGEST SEX APPEAL:
He-man Sébastien Chabal of France. Women apparently swoon for this bearded caveman.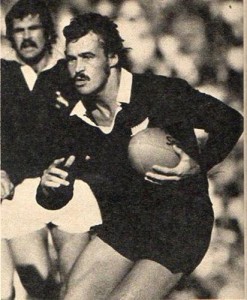 SCORING OFF THE FIELD….
The first prize must surely go to 1976 All Black fullback Kit Fawcett who brazenly told a female reporter "We'll have our biggest successes off the field."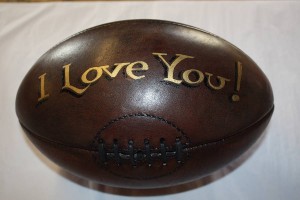 FRENCH CHARM…
Another Gaulish loverboy the  fairer sex found "soft on the eye"
is Jean-Claude Skrela. What is is about these Frenchmen?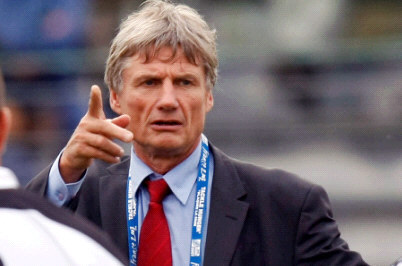 AND ENGLISH CHARM…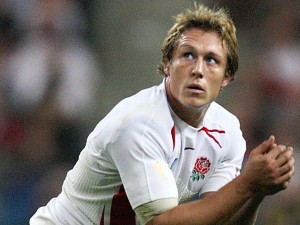 PLEASING ON THE EYE AND A GENTLEMAN, TO BOOT…
This cutie is Lewis Moody, ladies…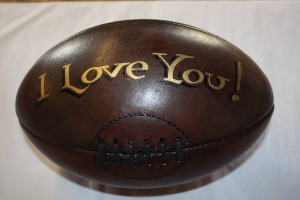 SOME LOCAL FLAVOUR….
Who's the gunslinger with dreamy eyes? No it's NOT James Dean, it's Natie Rens…! But what about the other flyhalf with his clean-cut features  and Bryll-creamed kuif on the right? This is Keith Oxlee. A case of being spoiled for choice, it seems…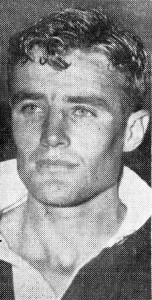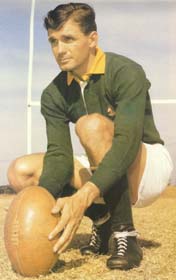 And now for the sexyist rugby tongue…our winner….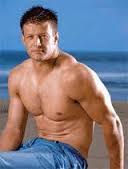 BOBBY SKINSTAD…
Then the quintessential oke next door….
how about Gary Teichmann, ladies?  Does he have what it takes?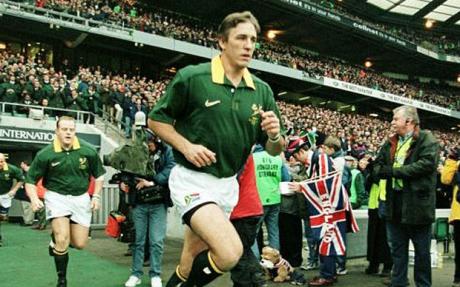 The guy you'd want your sister  to marry…..?
Perhaps Springbok captain Jean de Villiers?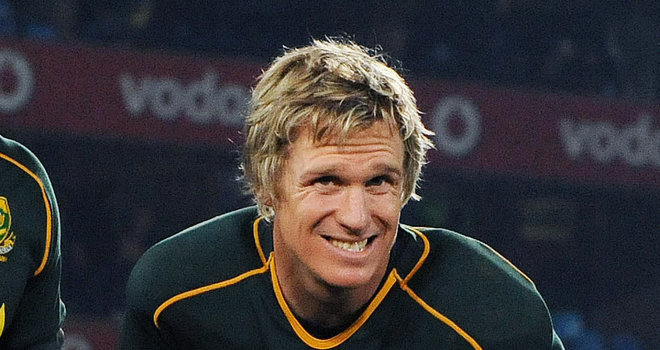 And now we present our very own home-grown local Loftus  boytjie….Liefling…!
Millions of ladies, especially the mothers, get that lame-kneed sensation when  Derick Hougaard graces their screens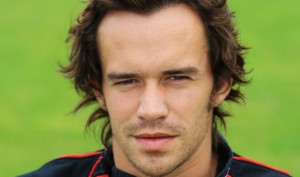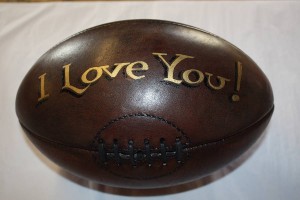 All Black star Ian Kirkpatrick reportedly  was endowed with super magnetism. One lady journalist reported  that he could fix his mesmerising gaze on any woman, without making a pass at her.
…Bok flanker Piet Greyling was also of the tall, dark and handsome  variety. He had a stong jawline, high forehead, well-structured cheekbones and dark bedroom eyes.  What more could a rugby meisie ask for?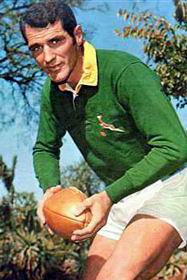 Then there was "Juba" Joubert. This wholesome Springbok fullback with his beautifully-toned  body would put a Greek god to shame.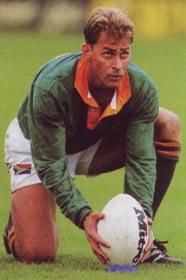 And who is the choir boy in the no 10 jumper?  Sorry girls, Patrick Lammetjie has already lost his heart to a bokkie from Tukkies….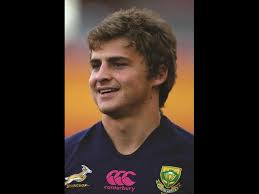 Finally, women were said to have feinted  when James Small took them into his strong arms. One supposes model Christina  Storm could vouch for that....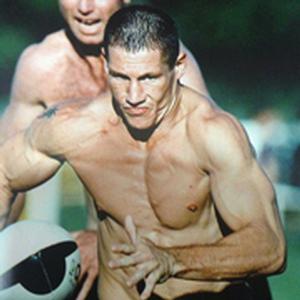 And the latest star in the galaxy of rugby desirables is……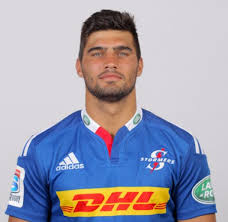 BUT DO THESE STUDS BEAT THIS MAN?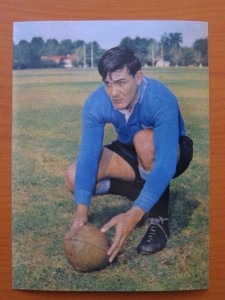 The British press went in raptures for this Boerseun. Frik du Preeez was undoubtedly born a century too late, was Fleet Street's  unanimous verdict. We can imagine a swashbuckling Du Preez fighting with the  likes of D'Artagnan in 17th century France, where his ancestors came from…Whenever  Frik was asked when he would  get married, his stock reply was always "In December". But he never said in which year!