I started  waltzing with  rugby, in Upington, aged 8, many moons ago….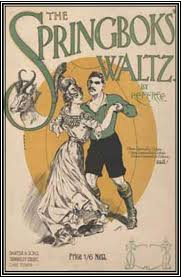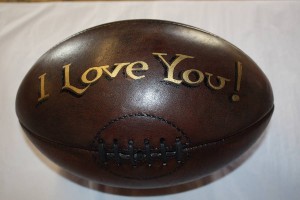 Once upon a time I owned the southernmost bar  in Africa…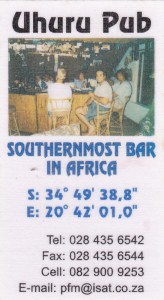 I started catching snakes to save them from being killed by people out of ignorance or fear….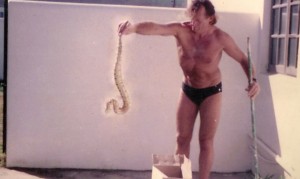 ****
The NSRI saved my life in 1984. So I reciprocated by taking their banner to the tip of Kilimanjaro to raise funds…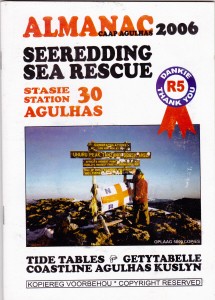 It is no co-incidence  that I am  wearing a Springbok beanie on top of the world's highest free-standing mountain…
                                                             ********
There is a lucky tortoise roaming around the CSRI  gardens in Pretoria…

 The author bought him for his last R30  from a street market in Maputo  and smuggled him through customs into South Africa.
                                                               ***
                                                    MY CREW IS A JEW….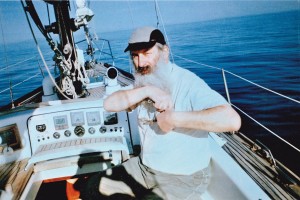 Eddie Frankel is an orthodox Jew. He went through the prescribed  ritual  every morning and read aloud from the Torah. The Forces of Good must have noted,  as  we were saved from major calamaties on the high seas.  But even Eddie's invocations could not  indemnify him from the curse of seasickness. He was comatose in his cabin for nearly a day…    
                                                       ***
During my Honours in Bloemfontein, it was deemed a good idea to start a university newspaper.  And so, under the able editorship  of  Herold Verster, future President of the Free State Rugby Union, Kovsieland was born.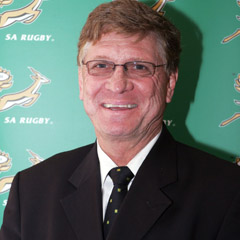 I was designated roving reporter. And so I could interview celebrities and do stories. One of my first subjects was Wouter Hugo, Free State rugby captain and Gazelles player. Under his captaincy, Free State  notched up victories over Northern Transvaal and non less than the mighty All Blacks.  They also won the Currie Cup, beating  Western Province – led by Springbok captain Morné du Plessis –  in the final.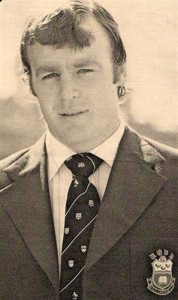 Then one day, I was heading for Huis Madelelief, whose residents were among  the most pleasing roses on campus. This time my target was the beautiful Karin Scholz. Karin was rag queen turned film star. She landed the lead role in  Jan Scholz's new film, Die Winter van 14 Julie.  And so I interviewed her.  However, I was so captivated  by this amazing creature, that I could scarcely bring myself to ask any intelligent question. As I swooned  out of Huis  Madelief at the end of the interview,  I thought to myself, there  has to be worse ways of making a living than interviewing beauty queens and rugby stars.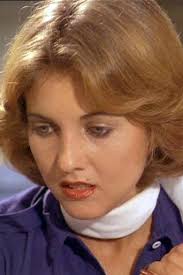 Before the year was out, I somehow landed myself a job with SABC TV News.
The rest, as they say, is history….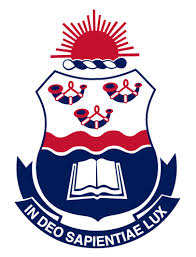 HOCKEY BOKKIE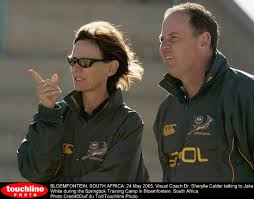 The bird on the left is Dr  Sherylle Calder who became a  hockey Springbok at Kovsies. The author took her to the drive-in after a vigorous  training session in which she peppered him with ferocious flicks and potshots to the goal.  He regrets he can't remember the name of the flick. The chap on the right is some rugby coach.  
                                                               ************
There  were three security  guards doing alternate duty at the entrance of  SABC's Television Centre in Henley Road, Auckland Park.Their nicknames were: Oom Hond-se-Gedagte; Oom Snuf-in-die-Neus and Oom Slang-in-die-Gras. Say no more. 
                                                             *************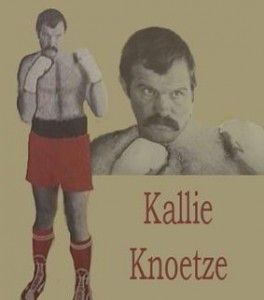 One evening, our local Great White Hope Kallie Knoetze was scheduled to fight Duane Bobick, then ranked no 5  in the world by the WBA. In those days only  a few  selected SABC staff were privileged to see the  fights live, whereas the rest of South Africa had to wait for relayed broadcasts. In the days leading up to the fight, carefully-made plans were laid. This was after all, an important sporting event and the former Blue Bulls flank was on track for a world title crack. Showing great dash and enterprise, Massyn and some of his mates, including the redoutable Johan Lubbe, smuggled vast quantities of booze past the worthy gentlemen doing duty at the  TV Centre's foyer and positioned themselves in an unattended studio. Beers and other refreshments flowed like water as they cheered their man on. Then it happened: Kallie unleashed one of his famous bowlers, an overhand right hand bomb that send the American crashing to the canvas.  Our brave band in the studio couldn't restrain themselves. Amidst wild whoops,  beer froth  and other liquid was  liberally sprayed on to the studio ceiling…The next day our heroes were their innocent selves, pretending as if nothing unusual had happened although the studio reeked to high heaven of alcohol.. Those were the days…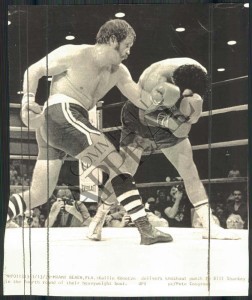 KALLIE KNOETZE HAD A VICIOUS OVERHEAD RIGHT. IN A TV INTERVIEW, HE ASSURED THE AUTHOR OF SPRINGBOK RUGBY QUIZ THAT HE HAD NO FEAR OF AMERICAN OPPONENT  BILL SHARKEY, LET ALONE ANY UPSTART DEMONSTRATORS…
                                                          *******

This is a Martini Henri.  It kicks like a mule. I should know, as I got to fire one during a War Grave's Commission visit to Sannaspos, where General De Wet taught Queen Victoria's troops a painful lesson.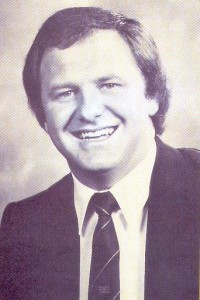 Do you know this man? Clue 1: He played rugby for Shimlas. Clue 2: He He left his teaching job at Jim Fouche in Bloemfontein to work for SABC Radio. I helped to launch him on his road to fame…But this is of pure academic interest…